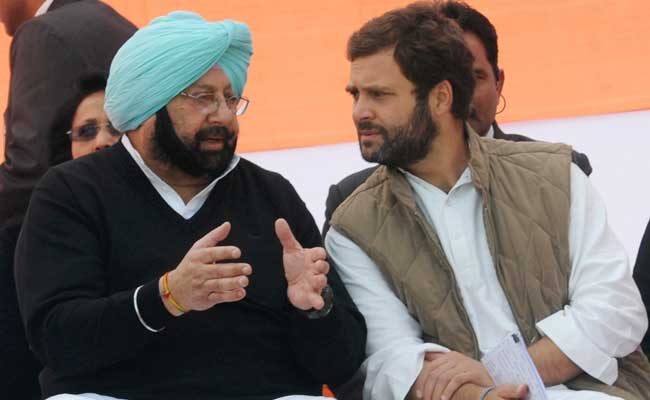 New Delhi:
The new Punjab Chief Minister will be announced later this afternoon as the Congress has called a meeting of its MLAs for the second time in as many days, sources have told NDTV. The MLAs on Saturday authorised party president Sonia Gandhi to pick a new Chief Minister for the state following Captain Amarinder Singh's resignation months before the state polls.
Sources say over 50 MLAs had written to Sonia Gandhi demanding that the "Captain" be replaced as Chief Minister.
In his parting shot, Amarinder Singh, 79, said he had been "humiliated thrice" and that the Congress is free to "appoint whoever they trust".
The probable names doing the rounds to replace Mr Singh are – former Punjab Congress chiefs Sunil Jakhar and Pratap Singh Bajwa, and Beant Singh's grandson Ravneet Singh Bittu.
Amarinder Singh has been involved in a long-running feud with his in-house rival Navjot Singh Sindhu, whom he called "incompetent" as he stepped down from his post.
In July, despite Amarinder Singh's strong resistance, the party appointed Navjot Sidhu its Punjab chief, but the acrimony between the two simmered below the surface.
Last month, four ministers and around two dozen party legislators raised fresh complaints against Amarinder Singh, telling the leadership that they had no faith in his ability to honour poll promises.
The crisis reached a breaking point, when the Congress called an emergency meeting of its legislators. Stung by the move, Amarinder decided to put in his papers.