Electric Vehicles have gained popularity in the last couple of years and the average number of their monthly searches have gone up.
View Photos
Here's a list of most searched electric vehicles in 2021.
Electric vehicles are the future of mobility and arguably that future is not far away. Well! While some will still argue upon that statement, it's certain that we are inching closer towards that future. That said, there is a huge gap in the highest number of monthly average Google searches for the most popular ICE vehicle compared to the most popular. While the Kia Seltos has bagged 8.23 lakh Google searches per month last year on an average, the Tata Nexon EV is still much behind at 1.35 lakh.  However, the interest is increasing. But we've put together a list of the top 10 EVs that received highest monthly average Google searches in 2021.
Tata Nexon EV
The Tata Nexon EV has topped this list with 1.35 lakh searches and for obvious reasons. It is the bestselling EV in India and one of the most affordable ones as well. With an ARAI certified range of 312 km on a single charge, the Nexon EV offers more than adequate run for intracity commute and comes with a 1p67 certified battery pack as well.
Tata Tigor EV
The Tata Tigor EV is so far the most affordable EV in India and has bagged 74,000 searches per month on an average. The updated Tigor EV comes with Tata Motors' Ziptron EV powertrain technology, offering better performance and a claimed range of 306 km. The electric sedan comes with a 26 kWh lithium-ion battery with a new permanent magnet synchronous electric motor which makes 73 bhp and 170 Nm of peak torque. It can do the 0-60 kmph sprint in 5.7 seconds.
MG ZS EV
The MG ZS EV is one of the popular electric vehicles that we have in India under the ₹ 30 lakh and has bagged 60,500 searches last year. The MG ZS EV is powered by a 44.5 kWh Hi-Tech battery pack that powers a permanent magnet synchronous motor. It develops 141 bhp and 353 Nm of peak torque. While the ARAI certified range stands at 419 km on a single charge, MG says depending on weather and driving conditions, the SUV can offer a range of anywhere between 300 and 400 km.
Audi e-tron
Audi India has come up with quite an extensive EV offensive in India and the e-tron SUV was its first EV in our market. The Audi e-tron EV has bagged 27,100 searches last year. The Audi e-tron 55 quattro draw power from two electric motors that develop 265 kW or 355 bhp and 561 Nm of peak torque. And these figures go up to 300 kW or 402 bhp and 664 Nm in the boost mode. The SUV does the 0-100 kmph sprint in 5.7 seconds, in-turn clocking a top-speed of is 200 kmph. Driving range of the e-tron 55 is 359-484 km depending on weight on board and driving conditions.
Jaguar I-Pace
The Jagaur I-Pace is one of the most recent EV launches in India but its has been on sale in the global markets for around a couple of years. In fact, it won the prestigious world car of the year (WCOTY) award in the year it was launched. The Jaguar I-Pace clearly has a big battery pack at 90 kWh and put out 396 bhp and 696 Nm of peak torque. It takes just 4.8 seconds to triple-digit speeds and offers 470 km of drive range on a full charge.
Hyundai kona Electric
The Hyundai kona Electric has bagged 22,200 searches last year and has been in the market for over two years now. It gets a 100 kW motor which sends power to the front wheels that is equivalent to 131 bhp and 395 Nm of peak torque. Globally, the Kona also gets a 150 kW motor, which makes about 200 bhp and 395 Nm of peak torque. It can sprint from 0-100 kmph in 9.7 seconds. The electric SUV offers a range of 452 km on a single charge.
Mahindra e-Verito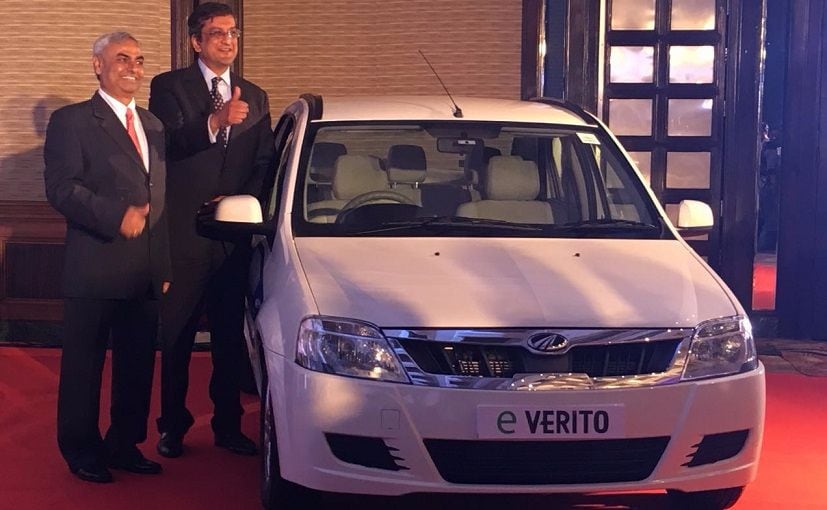 The Mahindra e-Verito was one of the first EVs we saw on Indian roads and has 8,100 searches. The sedan has been quite popular in the fleet market by EV standards and is part of government's fleet as well through the EESL tender.
Mercedes-Benz EQC
The Mercedes-Benz EQC too has been around for some time now and has bagged 5,400 searches. The EV gets two electric motors, each positioned at the front and rear axles making it an all-wheel-drive electric SUV. Powering the electric motors is an 80kW lithium-ion battery unit that can provide a driving range of 450-471 km on a single charge. The electric motors on the EV generate a combined power of 402 bhp and 765 Nm of peak torque, and it propels the SUV to do a 0-100 kmph sprint in merely 5.1 seconds, before reaching an electronically limited top speed of 180 kmph.
Mahindra e20 Plus
The Mahindra e20 Plus was essentially an updated generation of the Reva electric and it has seen some demand in the used car market. It has bagged around 2,400 searches and it was on sale at the time when EVs were used only for very small commutes in the city.
Mahindra Reva
0 Comments
Well surprisingly, the Mahindra Reva too has bagged 90 searches despite being discontinues for a long time. It technically was the first EV four-wheeler in India to have gained popularity.
For the latest auto news and reviews, follow carandbike.com on Twitter, Facebook, and subscribe to our YouTube channel.